We are four months into the year and I'm sure it's been full of moments we cherish and probably a few that we would rather have skipped. Nonetheless, the year isn't stopping and we definitely can still make 2019 the year we envisioned at the beginning.
So, what have I been up to?
Remember the exam result that gave me a blow in January? As of 15th of April 2019, I became an affiliate member of ACCA. Yes, God has been faithful. I'm grateful to God for the journey, the friends I shared it with and every member of my support system. Thank you if you're reading this.
I would have said that was the highlight of the time so far but Cupid dropped by. Also, I have been growing nicely and that's the aim of the post, to share some things I've been learning. I hope they also shorten the learning curve for you.
On Faith and who you are in Christ:
• God is not indifferent about anything in your life. He loves you and cares for you. Everything about you matters to God. Your Daddy cares for you.
• As a believer, you were once stone dead in sin but now, you've been made alive in Christ. The laws of God are now written on your heart by His Spirit. This happened by grace through faith in Christ alone.
• What you do when you're full of the Spirit is what you do to be filled with the Spirit. You can check out this video by Pastor Iren to understand better.
On overcoming lustful thoughts or temptations in general:
• Renewing your mind is a process but it's a won battle in Christ already. The more you remind your physical man of who you are in Christ, the more your mind is renewed.
• When the old man rears its head, speak up and loud about your new reality in Christ. Counter the wrong thoughts with your words.
• If you fall, get up! There is a time coming when you get up never to fall again. You've got this because you've got the Holy Spirit.
• Regardless of what you want to do, you will eventually do what you constantly see and hear. Feed yourself with the right things.
The lessons of the section above were from a youtube video by Laju Iren, be sure to check it out.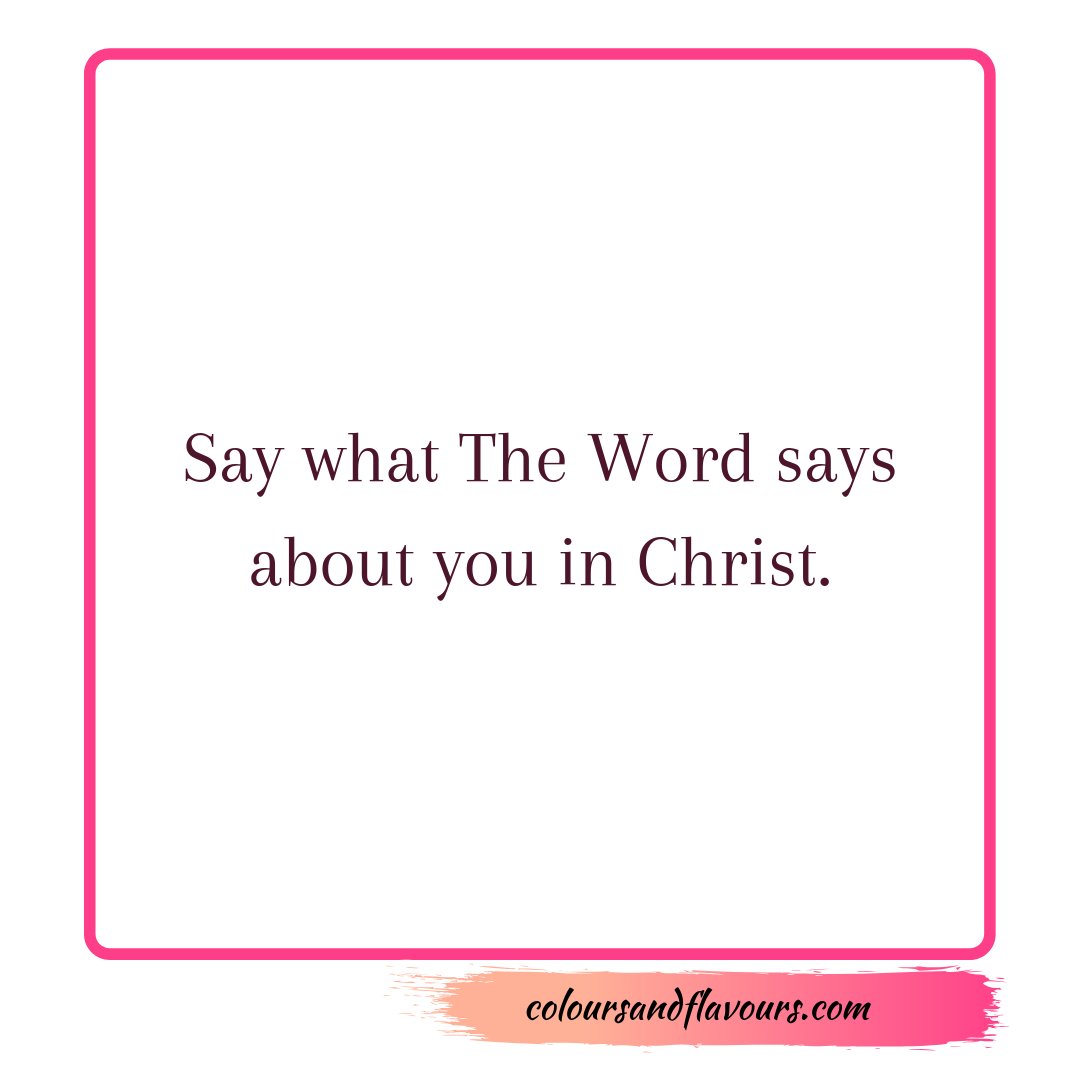 On relationships and fellowship:
• You are strengthened when you sharpen others.
• By fellowshipping with others, you stay revived. Don't neglect fellowship.
• When you're in Christ, you treat others the way Christ has treated you, not how they treat you.
Okay, that's all for now. I hope you picked up a point or more which you would put to practice. It's month five and the year is only going to get better for us!
Regardless that your moments so far might not have been pleasant, prepare yourself for the best days going forward.
So let me know, how is the year going for you?
Share with us in the comment, your story can be that inspiration for the next person so, don't keep it to yourself.
Cheers to the best days yet!
Don't forget to subscribe and invite your tribe to this space.
Ciao.