13th of January 2019 was a splendid day, from the amazing time at Church to the beautiful lunch at Spur and then enjoying my cinema time before concluding the fun day with frozen yoghurt. I took really beautiful pictures at the restaurant location and I was having a superb day without showing my worries about the next day. Sunday was a good day. I had also got to know of an amazing song titled King of my heart by Bethel Music.
I went to bed on the 13th, hoping, praying and giving thanks for what I had been looking forward to for six weeks- 14th of January. Waking up on the 14th, I got dressed for work- looking good and just before heading off to work, we finally opened the text message which gave me a blow. I wished it wasn't the 14th yet, that I could just relive the 13th over and over again but my fear was made real. I had failed my last professional paper.
Four letters welled up so many emotions in me. I wished it was just about the four letters but there was so much more involved with that paper. I dragged myself to that finish line despite all the turbulent emotions but now I have to run that race again. The tears took a while to show up but they did and eventually, I came to terms with what had happened. Now, I'm getting ready for another attempt.
Remember I learnt a new song on the 13th, well that's what played in mind when the 14th happened and it's been playing a lot more. I'm thankful for Sunday's fellowship on the 13th, I believe it prepared me for the 14th. Here's part of the lyrics: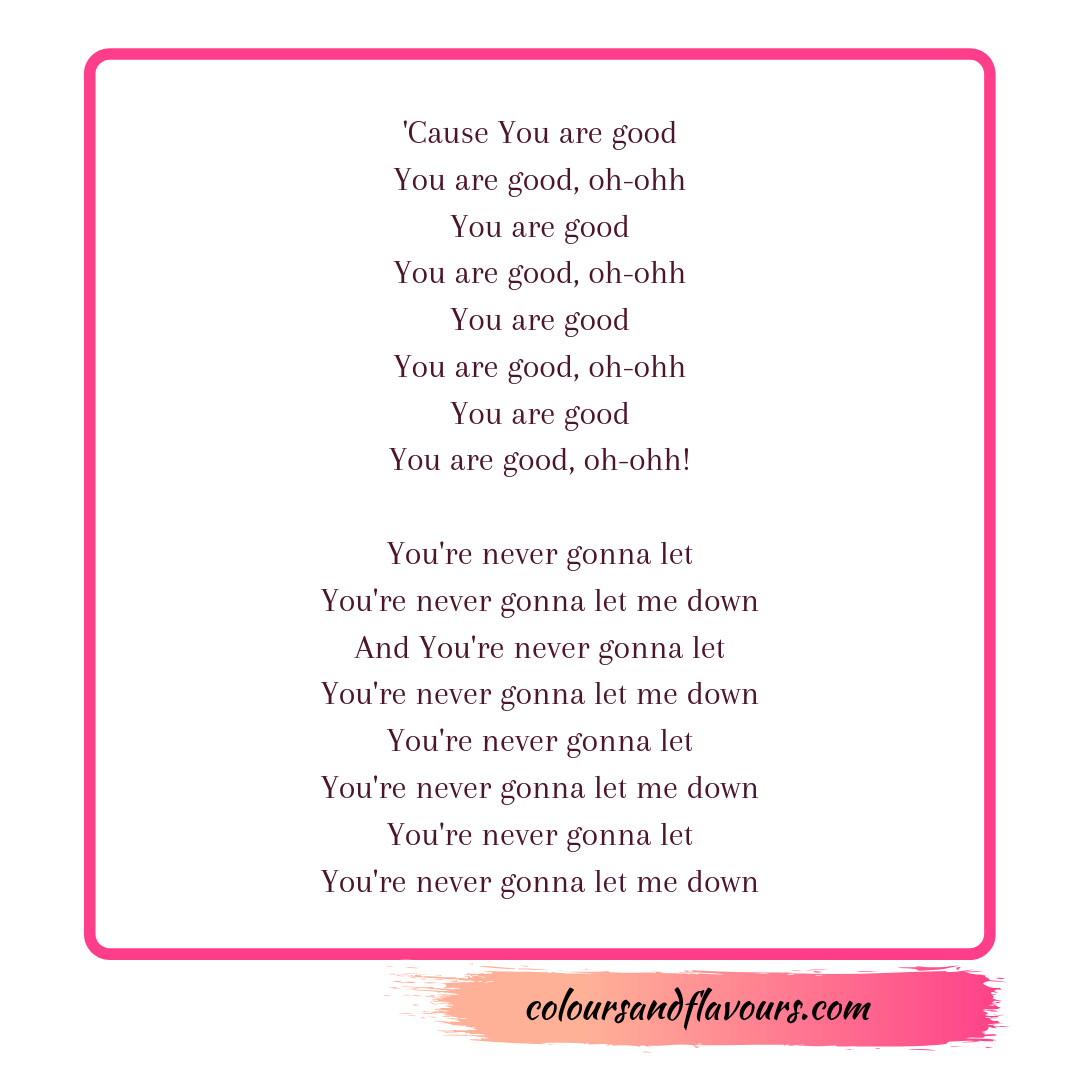 Okay, that's the major gist from January. I'm here to share some things I learned during the month:
On Faith: 
• As a believer, as important as your inheritance in Christ is, it profits you nothing if you don't know about it. Look to The Word and let it shape your reality.
Grow in your knowledge of God. Grow to a point that you can't be talked out of The Word of God! Take time to build your convictions from the Word of God. Colossians 1:9-10; Ephesians 1:15-19.
• Faith is substantiated hope. As a believer, you walk by faith, not by sight. Faith involves the supernatural superimposing on the natural, things that are seen made from things which aren't seen. Things happen after you've believed in prayer, not until you see its physical evidence.
The whole chapter 11 of Hebrews is a great read on Faith. You can also check out these messages: Faith is Tenacious, Faith is Brilliant and Faith is Visionary.
• God is never slow but rather, He's always right on time! Let patience have its work in you. Discern His pace and let Him lead you best at each time. His ways and plans will always be better than yours. While you wait, pray and prepare.
• As a believer, reckon yourself to be dead to sin but alive to God in Christ Jesus, your Lord. Sin is no longer your master; All of you belongs to God alone! Romans 6:11
On general life happenings:
• Success is first and foremost, obeying with an open heart and doing what God would have you do, even if it is not based on the world's parameters.
• Things may not work out the way you want them to, but they will work out as God would want them to. His plans for you are always better than your plans for yourself. Trust God. Have an open heart in obeying Him always.
Here's a beautiful short video that explains this.
• The timing of an action or a matter is as important as the action or matter itself. Seasons or phases in a journey have their purpose. Don't mash up the process in a rush. Trust God's leading per time.
• What you let come into your heart is what you're eventually going to exhibit. Keep vigilant watch over your heart; that's where life starts. Proverbs 4: 23 MSG
I hope at least one of the lessons would be helpful to you.
Great news! We had four posts published earlier this month, giving us a total of five published posts in January packed with many lessons beautifully communicated. You would absolutely love them. Here are the links, don't forget to leave a comment and share the post.
So it's your turn: How did January go for you? (I don't mind a very very long comment from you; remember let's share our lessons with the hope to shorten the learning curve for others.)
Cheers to a fantastic February, doing more with ease and living for Christ with joy!
Don't forget to share about your January. Thanks.